You can find here various software components which are available and scalable in many ways.
As a certified partner of well-known software manufacturers, we offer you the ideal software solutions for your company. Our scope of services includes comprehensive and professional consulting, installation and commissioning of the software as well as support and service.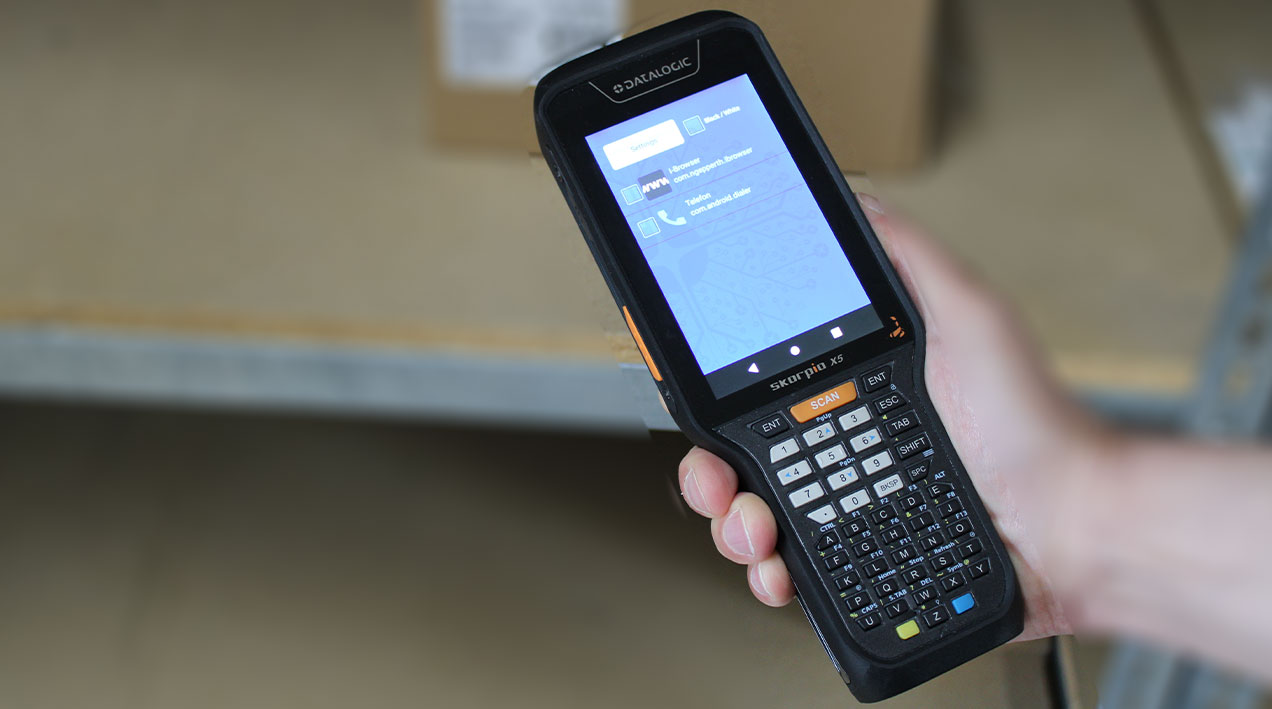 For Android
We develop apps, programs and tools inhouse for Android that can be used on a wide variety of MDE devices.
Asset management
Know where it is: Software solution for advanced asset management and effective inventory count of all your assets.
One Platform that Connects Everything
This enterprise mobility management solution gives you complete control and visibility into all your mobile devices in the field: smartphones, tablets, computers, rugged devices, industrial printers, and more.
Label Management Software
Loftware is the world's largest cloud-based Enterprise Labeling and Artwork Management provider, offering an end-to-end labeling solution platform for companies of all sizes.
BarTender ® by Seagull Scientific
Label Management Software
Automate the Creation of Labels, Barcodes and More: BarTender software enables organizations around the world to improve safety, security, efficiency, and compliance.
Advanced Terminal Emulation & Session Management
StayLinked is the proven market leader in Terminal Emulation for the supply chain industry and continues to drive innovation with the most advanced software solutions available for the warehouse.
Easily Migrate Existing Applications
The Ivanti Velocity framework enables transportation, logistics, retail, healthcare, and manufacturing organisations to enhance functionality of telnet and web-based applications, moving industry towards "warehouses of the future".
Instant Business Intelligence About your Zebra Devices
With VisibilityIQ, you enable a portfolio of tools to generate data-driven, actionable insights powered by Zebra Savanna.
Printer Profile Manager Enterprise
By Zebra
Minimise printer management time and cost and maximise printer uptime. PPME is a full featured remote printer management solution. It gives you the ability to easiy manage all your networked Zebra Print DNA printers from anywhere, at anytime, no matter where they are.
A Complete Unified Platform
Consolidate critical workflows into one fully connected platform with the most complete solution for your frontline workforce. Unlock communication capabilities with powerful voice and messaging features.