Autonomous Mobile Robots
by AGILOX
EFFICIENT ROBOTS FOR INDUSTRIAL ENVIRONMENTS
Intelligent Automated Guided Vehicles with added value - from software to hardware. AGILOX AMRs are safe, flexible and autonomous.
Key Features
Independent transport of different load carriers

Max. travel speed 5 km/h

AGILOX moves autonomously within predefined driving ranges and (transfer) stations
Plug & Perform
Thanks to our AGILOX swarm intelligence, the first vehicle can be put into operation in less than twelve hours, and each additional AMR in just 15 minutes.
X-SWARM Technology
The AMRs exchange their position and state several times per second and distribute orders intelligently. This enables an intelligent (intra)logistics concept.
Omnidirectional Driving
The vehicles are based on AGILOX omnidirectional driving concept, which allows unrestricted freedom of movement. This enables standard forward and backward movements as well as parallel, diagonal and rotary movements around the own axis.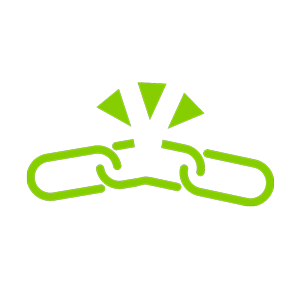 Low Costs
Do It Yourself
Environments are dynamic. Thanks to AGILOX powerful software, you can easily create or move stations by yourself in seconds – without any additional costs.


PLUG & Perform
Initial commissioning in less than 12 hours
Each additional AMR can be commissioned in less than 20 minutes
No on-site assembly required
Only a customer-side WiFi structure and a browser-enabled device are required
No structural modifications required
AGILOX X-SWARM TECHNOLOGY
FOR MAXIMUM EFFIZIENCY & FLEXIBILITY
With the reliable X-SWARM technology, you have a system that makes host computers redundant. The AMRs are in direct communication, exchanging information about their location and current status several times a second and distributing orders intelligently. Automatic supply and disposal, flexible route finding and easy adaptation to changes in the environment provide an efficient (intra-)logistics concept.
360° - Omnidirectional Driving
AGILOX is based on an area-moving drive concept:
Movements in all directions
Rotation at standstill
Parallel travel included
Due to the freedom of movement, combined with the laser-based sensor technology, the AMR drives collision-free into any pallet, even if it was not placed precisely by hand.
AGILOX BCO
Box Carrier
The AGILOX BCO is an additional module that the AGILOX ONE can accommodate like a Euro pallet. The connection is closed automatically via the contact points.
SIGNAL LIGHT PACKAGE

The AGILOX Floor Spot is a forward-facing light source that signals the employee that an AMR is approaching.
AGILOX IO


The AGILOX IO is an industrial control system with potential-free relay outputs and digital inputs (24VDC), which is connected to the AGILOX network.
OBSTACLE AVOIDANCE


Additional 3D sensor technology in the direction of travel to increase safety in man-machine mixed operation.
BARCODE SCANNER


Scanner for capturing barcodes or QR codes.