Autonomous Mobile Robots by Fetch Robotics
Fetch Robotics is the pioneer of on-demand automation - a solution that deploys reliable and versatile autonomous mobile robots (AMRs) for the warehouse and intralogistics market. The result is proven improvements in throughput, efficiency and productivity in both commercial and industrial environments.
Features
Productivity increase

Ready for deployment in just a few hours

Process improvement

No additional infrastructure required

Autonomous and secure
Find Your Suitable Autonomous Mobile Robot Here
How the Fetch Solution Works
Quick Implementation with FetchCore™️ Enterprise Software
FetchCore™ is a cloud-based robotics software that gives you complete control over your robots by introducing and fully integrating a wide range of automated workflows into your warehouse and manufacturing operations.
On-Demand automation via WorkFlow Builder
Connectivity/integration with WMS, WES or MES solutions
Automation in no time: AMR implementation is completed within hours
Instant adaprion to changing requirements: Transport robots are dynamic and autonomous on the move
Secure and reliable: Industry-leading security via the Cloud
Easy to use, easy to manage - with a simple and intuitive user interface
FETCHCORE SOFTWARE FEATURES
Analytics
Maps
Robots
Devices
WorkFlows™️
Triggers
Configuration
StartRobot™️
DataSurvey +
Analytics +
Fetch Offers You a Flexible Way to Automation
Options Out of the Box
Provide Automated Material Transports on Demand Within Hours
Ready-to-Use Automation
Fetch AMRs can be set up in just a few hours. The process is effortless: from unpacking the robots to mapping your plant with FetchCore to creating your fist workflow with the drag-and-drop Fetch WorkFlow Builder.
The robust, out-of-the-box functionality allows you to manage costs and reduce risk by quickly implementing, measuring results, and perfecting workflows as needed.
Arbitrary use of automation
In each facility as it is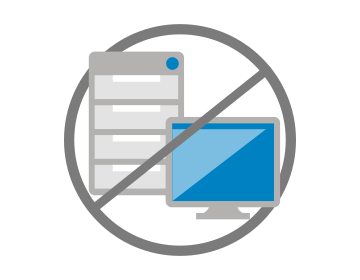 Without any installation of IT systems
In any scale
Flexible to spontaneous changes
Consistens data that can be used anywhere
Fully Integrated
Optimized Order Picking, Batch Picking and Case Picking
Just-in-time Delivery of Manufacturing Materials
COMPLETE SYSTEM INTEGRATION
PULL-BASED MANUFACTURING PROCESSES
OPTIMIZING SCARCE LABOR RESOURCES
Integrate Every System with FETCH
WMS
WES
MES
ERP
Devices and Triggers
Take control of AMRs with devices you already use. Connect fetch AMRs to existing automation systems using industrial sensors.
Sensor integration is used to connect fetch AMRs to existing automation, open doors and automatically trigger AMR workflows when a certain status is detected. For example, when a cart moves to a specific location, an AMR workflow can be triggered to move the cart to the next zone.
Device integration makes it possible to use, for example, a handheld scanner, a mobile device connected to the network, or a voice-picking headset to trigger a specific workflow for one or more AMRs.
Fetch AMRs and Safety
Learn how Fetch AMRs can work safely with people and forklifts in dynamic warehouse environments.
Fetch Robotics is the only manufacturer of AMR solutions that is CE and RIA R15.08 compliant.
The entire AMR portfolio not only complies with the new R15.08 standard, but also meets all CE marking requirements. This means you can use on-demand automation with confidence that your workers and your facility are safe and compliant.
All of Fetch's AMRs are designed to collaborate with industrial trucks and people on the fly. Safety is ensured through specialized camera technology as well as various sensors.
State-of-the-art Safety Technology
Ground Obstacle Detection
Dynamic Obstacle Avoidance
Transport Between Workplaces